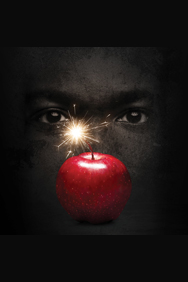 Luce
Southwark Playhouse
Price from £ 24
Amy's son is perfect: star athlete, academic highflyer and high school hero. So why are there lethal explosives in his locker?

Luce is about the fear of homegrown terrorism. Set in an ordinary American town, but addressing anxieties that are growing throughout the Western world, it raises troubling questions about parenting, education and racism. Do we ever really know our children? Why must they be perfect? And where do the springs of violence lie?

Gripping, funny, fast-paced and profoundly disturbing, Luce marks the arrival in the UK of a startling new voice. Mel Giedroyc, currently best known as co-presenter of The Great British Bake-Off, plays Amy in this UK premiere. The set is designed by Dick Bird, winner of the 2015 UK Theatre Award for Best Design for The Hudsucker Proxy. Luce is directed by Simon Dormandy, co-director and adaptor of The Hudsucker Proxy. Presented by special arrangement with Samuel French Ltd.
Luce Reviews
"terrific and gripping"
The Stage
---
"Full of intrigue and tension, it offers a thought provoking night out"
British Theatre
---